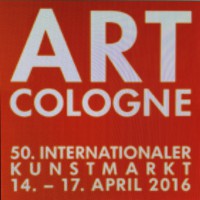 Galerie Thomas München
ART COLONGNE PREISTRÄGER 2016
Zeigt meine Arbeiten auf der Art Cologne
Halle 1 Stand A10
14.-17. April 2016
↓ NEWS : see my work @ ↓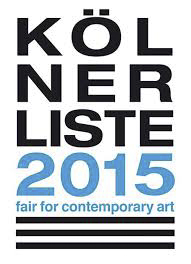 Kölner Liste 2016
Galerie Art Lachenmann Konstanz
zeigt meine Arbeiten
Stand G 0.23
↓ NEWS : see my work @ ↓

Sotheby´s Young Collectors Club
studio visite
Atelier Jan Davidoff München
9.4.2016
↓ NEWS : see my work @ ↓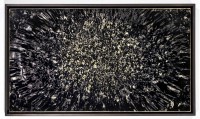 GALERIE ANDREAS BINDER
"CLAIRE OBSCURE"
Gruppenausstellung mit Philipp Lachenmann, Matthias Meyer, Yigal Ozeri, Stefan Hunstein, Jan Davidoff,
Anna Krammig, Rolf Walz, Dieter Rehm, Julio Rondo, Anna Navasardian, Gerhard Richter und Sigmar Polke
Ausstellungsdauer: 5. Februar - 16. April 2016
Knöbelstraße 27
D- 80538 München
www.andreasbinder.de
↓ NEWS : see my work @ ↓

HAL BROMM GALLERY NEW YORK
Hal Bromm Gallery announces 40: The Anniversary Exhibition, featuring an international roster of over 130 artists. Exhibition will open to the public on Thursday 1 October 2015, and continue through 31 March 2016.
90W BROADWAY GALLERY
NEW YORK NY, 10007
http://halbromm.com
↓ NEWS : see my work @ ↓

VERNISSAGE Mittwoch 25. November 2015 | 18 -21 Uhr
Prinz-Ludwig-Strasse 1 | Ecke Türkenstrasse 3.Stock | 80333 München
AUSSTELLUNG Donnerstag 26. November bis Samstag 19. Dezember 2015
Dienstag bis Freitag 14 - 18 Uhr | Samstag 13 - 16 Uhr
Curated by Brigitte Henninger Art
↓ NEWS : see my work @ ↓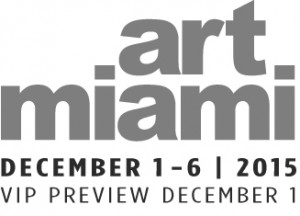 Artfair : artmiami
1- 6 / 2015
VIP Preview Dec 1
Galerie Andreas Binder
Galerie Termius
↓ NEWS : see my work @ ↓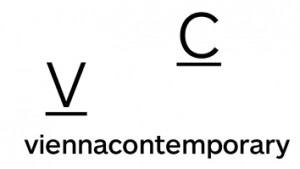 ARTFAIR VIENNACONTEMPORARY
GALERIE ANDREAS BINDER
Stand # F30
Messe Wien
Karl-Farkas-Gasse 19
A - 1030 Wien
PREVIEW UND VERNISSAGE:
MITTWOCH, 23. September 2015
Preview: 14 - 18 Uhr
Vernissage: 18 - 21 Uhr
ÖFFNUNGSZEITEN: täglich ab 11 Uhr
DONNERSTAG bis 19 Uhr
FREITAG bis 19 Uhr
SAMSTAG bis 19 Uhr
SONNTAG bis 18 Uhr
↓ NEWS : see my work @ ↓

ESKFF - JERSEY CITY, NEW YORK
Residency Program:
Selections from 2011 - 2015
August 3 - 28, 2015
MANA CONTEMPORARY
888 Newark Ave.
Jersey City, NJ 07306
↓ NEWS : see my work @ ↓

GALERIE THOMAS
AUSSTELLUNG :
"POtPourri"
29.Mai bis 1.August 2015
Türkenstrasse 16, 80333 München
↓ NEWS : see my work @ ↓
ESKFF NEW YORK STIPENDIUM + EXHIBITION
1. JULY - 31. JULY 2015
MANA CONTEMPORARY
ESKFF
888 Newark Avenue
Jersey City, NJ 07306
© 2013 ArtWorks Responsive WordPress Theme. Design and Developed by
Dessign.net